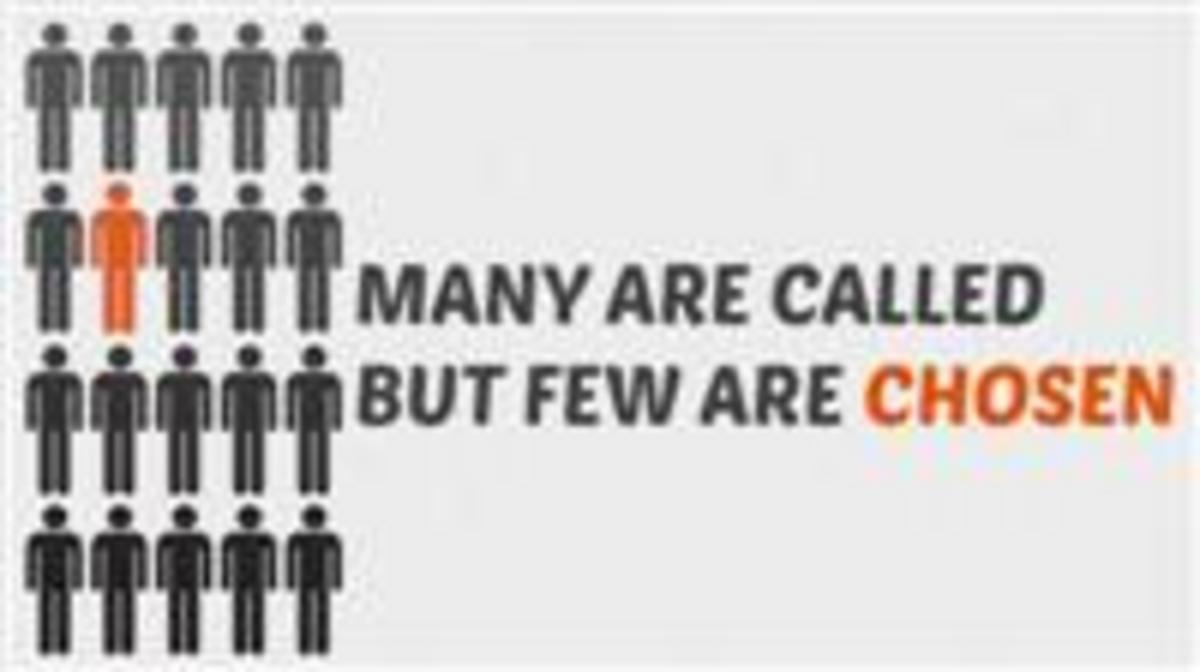 I suppose many of you are familiar with these words in one of Jesus' parables found in Matthew 22:14,
For many are called, but few are chosen.
He was giving a picture of the gospel message. The "many" represent the world. If it hasn't already, one day the entire world will hear the salvation message. In simple words, all will be called. The "few" who are chosen are those who believe the message and open their heart to receive Christ as their Savior.
Though these are the "chosen few," today I am writing about an even smaller "chosen few" group. These are they who have been chosen by God for a particular task, oftentimes a very difficult and painful one. I'll try to explain it in more detail in a bit.
Those of you who are familiar with Disney's original "Toy Story" may recall the scene involving the squeeze toy aliens who are inside the crane game. They all think "the claw" is their master and that it is he that decides who goes and who stays. When Sid, the mean neighbor kid plays the game, he lowers the crane and the claw grabs one of them. The one who is picked up whispers excitedly, "I have been chosen!!" He was chosen alright, but he might not have been so excited had he known what he was in for. I hope no one is offended by the comparison, but many who have been chosen by God to go through an afflictive life trial cannot understand why He has "chosen" them. Thinking they are just not strong enough to endure it, they may even think that perhaps God made a mistake by choosing them. The start of Matthew West's song, "Strong Enough," typifies that sentiment. It says "You must think I'm strong to give me what I'm going through."
We can be sure of this truth: God makes no mistakes. Some may not agree with my theology, but I believe that when He assigns certain difficult tasks, He not only chooses those He knows can endure them, He also knows that in the end, they will shine forth for His glory. Such was the case when He chose Job. Why him? The very first verse in the book of Job says:
This man was blameless and upright; he feared God and shunned evil.
No mistake there. Humanly speaking, if you are going through a very trying time in your life, I feel badly about it. On the other hand, if God has chosen you for it, rejoice! That is His way of telling you that you are special and that He knows you will shine for Him.
Memory verse for the week:
In him we were also chosen, having been predestined according to the plan of him who works out everything in conformity with the purpose of his will. Ephesians 1:11 (NIV)