Tuesday, September 02 2014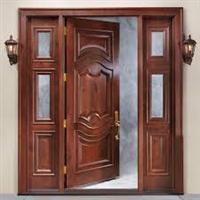 Tuesday, September 2, 2014
Today, I would like to suggest you take a walk down the memory lane of your life. Think back to where you have been and where you are today. If you are like me, you will have no difficulty in recognizing that every important milestone in your life happened to purposely bring you to the place you are today. Childhood experiences, times with your family, loved ones, and friends, scary times, perhaps even brushes with death, times of heartaches, anguish, sadness and weeping, and also times of joy, laughter, and merriment, all these events, whether good or bad, should have taught you many things, made you stronger, and especially should have strengthened your faith in God.
The reason I started today's blog with these words is because recently, some of you have gone through some personally painful experiences and/or have had some doors of opportunity closed to you. Therefore, I wanted to point you back to some of your past experiences so you could see that you've gone through such things before, and apparently you're still standing. Because I wholeheartedly believe it, I tell people often that when a door of life closes on us, the Lord opens up another which leads us to a much better place. I shared with you these words so that you will not be fearful or in dismay, and will reflect and rely upon the promises of God. Hebrews 10:23 tells us: "
Let us hold unswervingly to the hope we profess, for
He who promised is faithful
."
His promises are for you personally and here are just a few.
If you are afraid
, here is a favorite of many: "
So do not fear, for I am with you; do not be dismayed, for I am your God. I will strengthen you and help you; I will uphold you with my righteous right hand."
(Isaiah 41:10)
If you feel all alone
, read Hebrews 13:5 and also the last line in Matthew, Chapter 28.
If you feel helpless or without strength
, read Philippians 4:13, and
if you're in a financial bind
, read Philippians 4:19 and Psalm 37:25.
If you are going through a time of sorrow
, read Psalm 126:5 and Matthew 5:4. No matter what situation you are in or what it is that you are in need of, the Lord knows all about it and He will see you through. Remember yesterday's blog? Well, you haven't yet reached your final destination. When you do, there will be no more doors. There may be one window, however; it will be the one where all the cares of your life will fly out through.
Memory verse for the week: (Psalm 30:5 NLT) "
His anger lasts for a moment, but his favor lasts a lifetime! Weeping may go on all night, but joy comes with the morning."