Monday, September 22 2014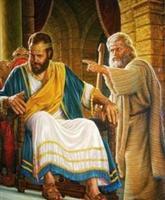 Monday, September 22, 2014
Concerning the current NFL scandal, centered around the issue of spousal and child abuse, I find it hard to believe that these occurrences only started this year and then spread like wildfire. The reason I say that is because people don't change, times do. Is it that today's society has really become more sensitive and caring, or could it be that in this age of political correctness, it is wise to pretend that we do? It is hard to imagine that 10 or 20 years ago, there was not a single professional athlete abusing his wife or children, that this is something new. I believe it was happening back then; it just wasn't reported. Now, all of a sudden, people and organizations everywhere have stepped up to publicly express their outrage about the crimes being perpetrated nowadays upon the innocent, and while it is more than reasonable to stand up against things that are obviously wrong, folks shouldn't do it simply because it's the popular thing to do.
I don't suppose my popularity has risen because of it, but I've have stated before that I believe there is a little bit of hypocrisy in all of us. If you don't believe that it can arise in the hearts of good people, let me remind you of one particular occasion involving King David, who was a true man of God in every sense of the word. He had just committed two detestable crimes against Uriah, one of his faithful soldiers, first by committing adultery with his wife, and then by playing the major role in his death in the heat of a battle. Soon after, the prophet Nathan came to court to tell him of a certain rich man who had stolen his neighbor's only lamb and later offered it in a meal to one of his guests. Upon hearing that account, David sprang from his throne expressing his outrage against that offender by saying, "
As surely as the LORD lives, the man who did this deserves to die! He must pay for that lamb four times over, because he did such a thing and had no pity."
Immediately after that outburst
,
Nathan dropped this bomb on David: "You are that man!" Did you see the hypocrisy? David was in no position to express that kind of indignity against another offender. (That story is found in 2 Samuel, Chapter 12.)
I was reminded of that bible story a few days ago when the Anheuser-Busch Corporation, one of the NFL's biggest sponsors, released their statement concerning the NFL's handling of these reported abuse cases committed by now several of their players. Here is one particular line in their statement: "We are not yet satisfied with the league's handling of behaviors that so clearly
go against our own company culture and moral code
." Really, a beer company with a lofty moral code? As I stated before, there is absolutely nothing wrong in standing against things that are wrong, let's just not be so quick to condemn and keep on pounding on
all wrongdoers
. And let's not do it just because others are doing it. That would be hypocritical.
Memory Verse for the week: (Proverbs 16:2)
"All a man's ways seem innocent to him,
but motives are weighed by the Lord
."