Wednesday, September 24 2014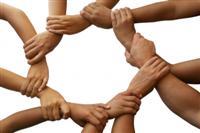 Wednesday, September 24, 2014
There is a story in the 18th Chapter of Exodus which I can relate to because I saw the same situation at least twice in my life. In this biblical account we read of the time immediately following the Israelite's safe flight from their bondage in Egypt. Moses' father-in-law, Jethro was visiting when one morning he saw how Moses had audience with his people from morning to evening to hear and give judgment to their questions or concerns. Many of the Israelites stood waiting in line all day just to be able to talk to him. When Jethro saw this and asked why he was doing all this alone, Moses implied that no one else besides him had the type of access to God that was needed to render correct decisions. Jethro said that this could not be a good thing because not only was he going to wear himself out, he was going to wear out the people as well. He suggested that he should find some capable and honest men who, because they feared God, would not accept bribes. Then he could appoint them to judge simpler matters, some to attend to a handful, others to 50, 100, or even a thousand. This way they would make Moses' burden much lighter and more bearable. Jethro ended his respectful suggestion with these words: "
If you follow this advice,
and if God directs you to do so
, then you will be able to endure the pressures, and all these people will go home in peace."
(Ex.

18:23

) Moses wisely accepted and acted upon this advice.
Moses had developed the mindset that no one else could do what he did, or else he may have thought that God's purpose would suffer if less qualified men did the same work. Today, many people who are in a certain calling in life, even a ministry, often have that same mindset. I hate to say it, but some of these are so zealously devoted in their calling, that they don't want anyone else to help or take part in any way. I confess that I once thought this way also, and though the Lord never sent me a Jethro, I reached the point of being so overwhelmed with my obligations at home, work, and church, that it finally dawned on me that I too needed faithful and reliable men to help with my load. I'm glad the Lord sent me men such as these because they came to my aid when I needed them the most, and because of it, as well as God's grace and mercy, I am still standing today. This happened to me also with my job in the postal service. The work that I did required a lot of postal knowledge and experience and I felt that when I retired, my unit was going to suffer greatly. "How are these poor folks going to exist without me" I asked myself. I was shocked when the mail kept on being handled and delivered. I shouldn't have been because I should have known that in Christ, no one is indispensable.
If you are in a special calling or ministry, don't make these mistakes Moses made. Don't be afraid to get some help if you need it. And don't be afraid to include those who are "less qualified or talented" than you. If they are faithful, God will take care of the rest. The Lord's work was being done when we came, and it will continue when we're gone.
Memory Verse for the week: (Proverbs 16:2)
"All a man's ways seem innocent to him,
but motives are weighed by the Lord
."