Thursday, October 23 2014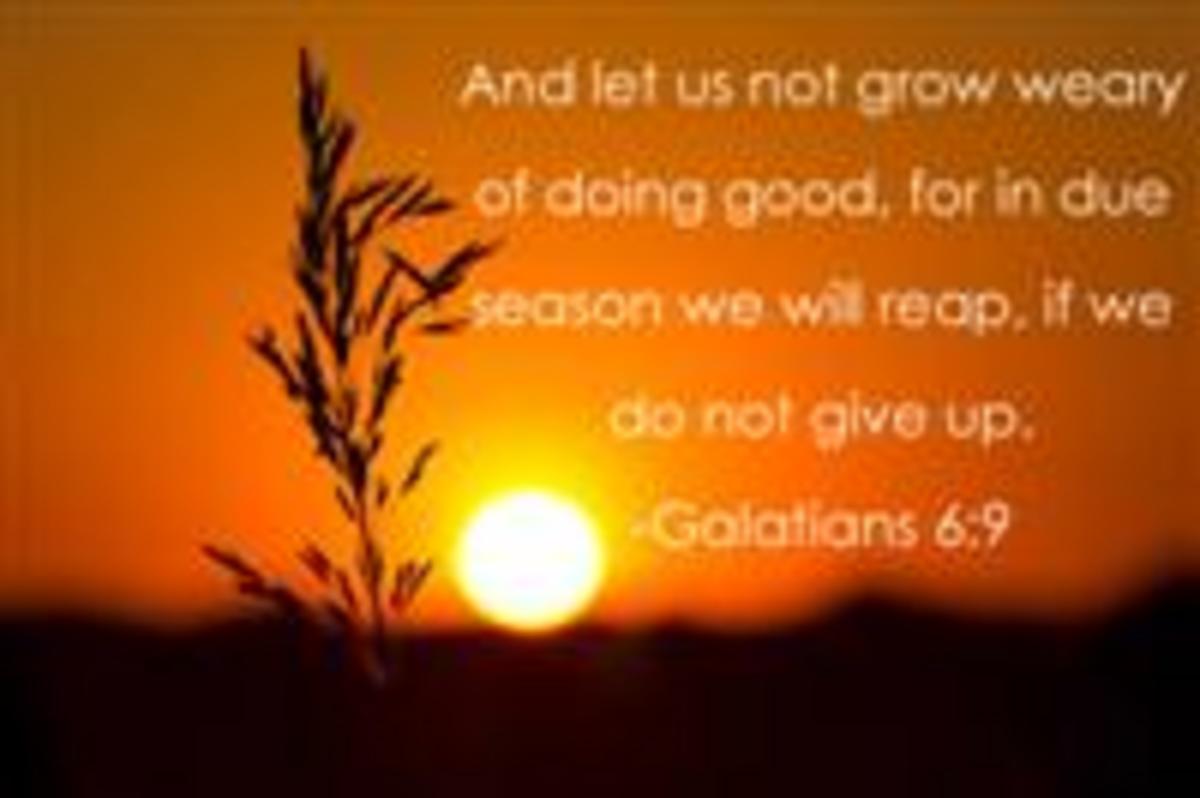 Thursday, October 23, 2014
Jesus told His Disciples, "This is to my Father's glory, thay you bear much fruit, showing yourselves to be my disciples."
I think it is pretty obvious to conclude, then, that the Lord wants to see results. This fact was typified in Jesus' Parable of the Talents in the gospels of Matthew and Luke where the master wanted to see a good return from the investment he made in his servants.Whether we are speaking about our calling, ministry, home, business, hobby, or our personal life, we are no different. We would all like to see positive results in all our endeavors.
We saw that same mind-set in John the Baptist and later in the Apostle Paul. John was baptizing people that were willing to repent and be prepared for the Kingdom of God that had come to them. When he saw some religious Pharisees and Saducees in the crowd, he said to them, "O generation of vipers, who has warned you to flee from the coming wrath? Bring forth fruits meet for repentance." (Matthew 3:7-8) Simply put, he was telling them to show some proof that they were indeed willing to repent. Paul, in the 2nd chapter of his letter to the Philippians let it be known that one of his fears was the possibility that his labor among them may have been in vain. (fruitless) He knew, by faith and by experience, that it wasn't
It is through Paul also that God wants His children not to grow weary in doing well, for in due season they will reap, if the faint not. (Galatians 6:9) He also reminds us in 1 Corinthians 15:58 not to waver but to be steadfast, always abounding in our service to God, remembering that what we do for Him is what we do for others. Some of us are spoiled or just plain happy recipients of God's mercy because we do see fruit in our calling. In fact, many of you provide that for me by way of your thoughtful and kind words of encouragement concerning this blog. I realize, however, that some of you keep on doing good things and hardly ever get recognized and seldom get a word of thanks or a pat on the back. Nevertheless, here's a promise from God to you: Nothing that you are doing or have ever done because you love the Lord, will ever be in vain. Keep on going; don't give up! Others may never tell you, but I definitely appreciate you. I hope you'll join the ranks of those who have been blessed to see some good results for their efforts, and get the added blessing of hearing it from people's lips, but if you don't, remember that the Lord is seeing all you are doing and one day you will hear Him say: "Well done, my good and faithful servant." Meanwhile, why not find someone today who may need a word of thanks or encouragement, or maybe just a simple "I love you."
Memory verse for the week: (Psalm 51:6 NLT) "But you desire honesty from the heart, so you can teach me to be wise in my inmost being."