Tuesday, December 09 2014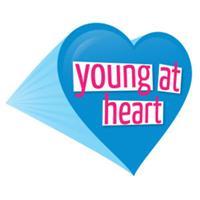 Tuesday, December 9, 2014
I want to share with you today, in a little more detail, the thought I wrote about in our church bulletin this past Sunday. I am no longer on Facebook but I often hear the comments about it from family or church members and one item that seems to be popular is the posting of old photos showing someone's parents or grandparents when they were young. It is not uncommon to hear others say how beautiful or handsome these old folks used to be. But you know something that is not as strange as some may think? I have no idea what the percentages may be, but many people still see their loved ones as they used to be. I used to be a little bit leery whenever someone we had not seen in years would come up to me and my wife and remark that we haven't changed and still look the same. My cynical thought at such times, which I would certainly keep to myself, was, "Perhaps, if you saw some of our old photos you would easily see the difference." Now, I confess that I am not as suspicious as I once was whenever we have such encounters, and I'll tell you why.
The simple answer is a little word we are all familiar with called "love." In regards to my children, I still see them as they used to be, at times as children, and at other times as teenagers. I bet some of you parents can say "amen" to that. Now I can better understand why my mom would say, whenever she saw me approaching, "Here comes my baby." I was well into my forties but to her, since I was the youngest of the twelve, I was still her baby boy. Someone who recently saw a photo of my wife when she was twenty, said "Wow, she sure was beautiful." Did you hear of the man who ate 64 plums? He went plum loco! Well, some of you may think I'm plum loco too, or that I'm just buttering her biscuit, but I still see my wife as young and as beautiful as ever. Many may just see her as grandma, but I certainly don't. Why does that happen? Once again, the answer is love. To his mother, even a baby gorilla is beautiful.
Another thing to remember is this:
Our physical bodies may grow older every day but the person living inside is still, or at least should be, the same. One of my favorite Frank Sinatra tunes of the past was "Young At Heart." God's people should be like that. One of my favorite verses says:
Keep thy heart
with all diligence; for out of it are the issues of life
. (Proverbs

4:23

) To me it is a reminder that though our bodies may age, our hearts don't have to. As we age, it is easy to lament over our lost youth and get stagnant. And while it may be true that as we age, we can no longer do things we used to do when we were young, the truth is we can still do something. Regardless of your age, keep on going and doing what you can. Remember that, just like defeat, old age is not old age until it reaches the heart.
Memory verse for the week: (1 Corinthians

12:27

)
"Now you are the body of Christ, and each one of you is a part of it."