Tuesday, December 30 2014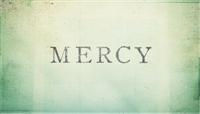 Tuesday, December 30, 2014
There is a situation that many people worry about, and although they won't always let it be known, it weighs on them heavily, sometimes for years. I am referring to their fear of a certain loved one in their life who they feel will miss out on Heaven. I would not be surprised if someone who is reading this blog today is in that category. One thing is for sure, however, and that is that almost every one of us has a preconceived idea of who will go to Heaven one day and who will not. Even though we may keep our opinions secret, we all have established certain criteria in our minds that will determine who goes to Heaven and who misses out. For example, those who habitually use profanity, are unfaithful or addicted to drugs, alcohol, or pornography, don't get along well with others, are loners, don't go to any church, or are forever angry with God, just to name a few, can't possibly be candidates for Heaven in the eyes of many.
If there is a one or several loved ones in your life that you are worried won't make Heaven someday, I want to remind you today of a few eternal truths. First of all, please remember that God is always good, just, merciful, forgiving, patient, loving, kind and faithful. Jesus told His audience one day,
"If you then, being evil, know how to give good gifts unto your children, how much more shall your Father which is in Heaven give good things to them that ask Him?"
(Matthew

7:11

) Therefore if you are asking God for the salvation of a loved one, is that not a good thing, and will He deny it to you? Want more? John wrote:
"And this is the confidence that we have in Him,
that, if we ask anything according to His will
, He hears us."
(1 John

5:14

) Is it not "according to His will" to pray for someone's salvation? Peter wrote that
God is not willing that any should perish
, but that all should come to repentance. (See 2 Peter 3:9) Isn't God's will pretty clear regarding this issue?
There are many other promises in the Word of God that should encourage you today not to give up on people, and especially the Lord. To me, if all else seems to fail, I always remember that God uttered this truth many ages ago:
"I will be gracious to whom I will be gracious, and will show mercy on whom I will show mercy."
(See Exodus 33:19) The bottom line is that anybody who ever enters Heaven, will get there because of God's grace and mercy. You needed it when you came to Christ, and those who you are praying for are in the same situation. If God had mercy on us, He will have mercy on them. After your initial surprise for being there one day, don't be surprised if someone you worried wouldn't make it is there too. After all, God did say He will show mercy to anybody to whom He wants to show mercy.
Memory verse for the week: (1 John

2:28

)
"And now,
little children
, abide in Him; that, when He shall appear, we may have confidence, and not be ashamed before Him at his coming."