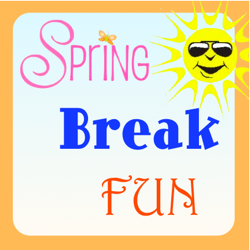 Greetings to all! I hope all of you are enjoying Spring Break. As I announced last week, I plan to resume writing this blog
on Monday
of next week. Meanwhile, I thought I would give you a chance to stretch your biblical muscles a bit by taking this small quiz. I hope you enjoy it and do well on it. Let me know how you did.
1.
Who wrote: "For to me to live is Christ, and to die is gain" ?
A. Peter B. Joseph C. Paul D. James
2. The Pharisees and the Sadducees were members of:
A. a religious sect B. an army regiment C. men's choir D. a trade union
3.
In what bible book is the story of Noah found?
A. Acts B. Deuteronomy C. Exodus D. Genesis
4.
Who wrote: "Seek Ye the Lord while He may be found" ?
A. Jeremiah B. Isaiah C. Ezekiel D. Malachi
5.
What was the trade of the Apostle Paul ?
A. Carpenter B. physician C. tent maker D. tanner
6.
What was the trade of Luke?
A. carpenter B. physician C. tent maker D. tanner
7.
To which Disciple did Jesus say: "Get thee behind me Satan" ?
A. Peter B. Matthew C. James D. John
8.
According to the 10th Chapter of Acts, Cornelius was a:
A. tax collector B. tent maker C. baker D. centurion
9.
According to Hebrews, Chapter 12, who is the author and finisher of our faith?
A. Jesus B. Abraham C. Moses D. Joseph
10.
In the book of Acts, Peter was a guest in the house of a:
A. Carpenter B. Physician C. Tent maker D. Tanner
Bonus Question
: I'm sure you've heard of some athletes who "gave 110 percent." Well, if there's such a thing, this may be your chance to get 110 percent as well if you answer the bonus question. This one may require some research on your part, but you have the rest of the weekend to go find it. Here's the question: In the days of David, seven male descendants of Saul were hanged together on a hill because of the crimes Saul had committed against the Gibeonites. The mother of two of them remained at the sight from the beginning of the harvest until the first rain, never permitting any animal of any kind to come upon those men who were hanged. What was her name? Good luck, and see you next week.
Answers: 1. C / 2 A / 3 D / 4 B / 5 C / 6 B / 7 A / 8 D / 9 A / 10 D