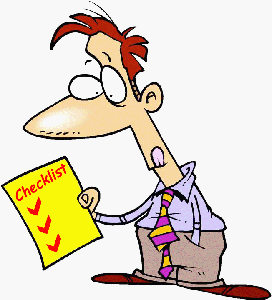 I would like to expand on the thought the Lord gave me for yesterday's church bulletin. I wrote about two little words in a very well known bible verse which are seemingly overlooked or ignored by many of it's readers; I trust you are not one of them. The verse is Psalm 37:3 and the King James version renders it,
"Trust in the Lord, and do good; so shalt thou dwell in the land, and verily thou shalt be fed."
The two words I am referring to are, "do good." Besides the KJV, I compared 34 other bible versions of this verse and everyone of them agreed on the need of God's children to "do good." There are slightly different applications on the rest of the verse and though I realize the translators were more doctrinally equipped than I, none of them seemed to present my application to this verse. To try to amplify it as simply as I can, this is the way I understood it: "Trust in the Lord, and make a conscious effort to do good things. This is the way you should live your life and in doing so, the Lord will bless you and supply all your needs."
Too often, pastors, teachers, worship leaders, or anyone else that speaks on the Lord's behalf in front of a group or audience, forget that our words of instruction and encouragement do not end at the pulpit, lectern, platform, or stage. It is not enough that we be nice, kind, and caring only when we speak to a crowd, we must make it a practice and be genuinely interested in those we interact with on a daily basis, that is, if we are true worshippers of God.
I challenge you to take a spiritual inventory of your life. Do you make it a point of doing good things on a daily basis? Do you genuinely care for others and do you make a sincere effort to touch someone's life in a positive way? When was the last time you phoned, texted, or emailed someone just to say "Hi, how have things been going for you?" When was the last time you did a favor or bought someone a taco or paid for their lunch? When was the last time you smiled and said "hi" to someone you just passed and didn't just look straight ahead and speed by them like you were on some urgent military mission? When was the last time you reserved some time to chat with a friend or loved one and let him or her do most of the talking or offered someone a sincere compliment? I see them often, and I bet you have too, folks who obviously just came out of "church" who won't smile, say "hello", or even make eye contact with you. Let's not be them! And it is not enough for us just to be nice to our family, friends, and fellow church members. One of the requirements of a bishop (pastor) as set forth by Paul in 1 Timothy 3:7 was that he should also "have a good reputation with outsiders." Obviously, this applies to all God's children too. When Jesus said in His Sermon on the Mount that we should "let our light shine before men", He was referring to all of mankind. God's people are a "good people", and good people do "good things."
Memory verse for the week: (Luke 12:8)
"I tell you, whoever acknowledges me before men, the Son of Man will also acknowledge him before the angels of God."