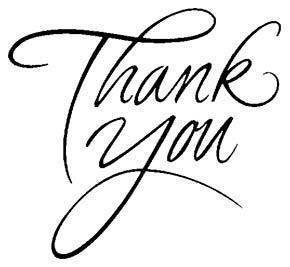 Did you hear about the lady who had some marble top counters put in her kitchen but everybody took them for granite? I know, I can almost hear the many groans already. Nevertheless, I started todays blog with this corny line for two reasons. First, I wanted to loosen you up a bit on what could otherwise be the start of another ordinary work week for you and then I wanted to use it as the springboard for today's topic, the practice of taking many things or people in our lives for granted. Like many other faults, taking others for granted begins with God. Ever since the world began, and continuing on today, folks have been doing it to God. Also, like many other shortcomings, I think all of us do it from time to time, and those who do are not necessarily bad people, its just that we forget.
Knowing that this is a human weakness, through Moses, the Lord gave His people these words of caution and instruction as they were about to enter their promised land: "
The LORD your God will soon bring you into the land he swore to give your ancestors. It is a land filled with large, prosperous cities that you did not build. The houses will be richly stocked with goods you did not produce. You will draw water from cisterns you did not dig, and you will eat from vineyards and olive trees you did not plant. When you have eaten your fill in this land,
be careful not to forget the LORD, who rescued you from slavery in the land of Egypt
."
(Deuteronomy 6:10-12) Did you notice that God gave them this word of caution even before they started reaping the benefits of their new land? We can say that He was essentially telling them, "Don't ever take me for granted."
As I stated previously, we all take things or people for granted on a regular basis. There are things in your life, and especially people, who have clearly improved the status or quality of your life or have made things so much easier for you; and yet, you seldom demonstrate your appreciation of it or even give them a simple "thank you." My dear fellow child of God, that should not be! The question that arises, therefore, is: What can we do about it so that we won't be guilty of committing this fault? Like all other remedies for sin, the first step is asking God's help. If we pray that He will help us in that matter, He will remind us, by His Spirit, when it is time to express our thankfulness to others, assuming that we are constantly being led by His Spirit. And if He reminded you right now about the person or persons in your life that are due your words of appreciation, I trust you will do it today.
Memory verse for the week: (1 Thessalonians

5:18

)
"Give thanks in all circumstances, for this is God's will for you in Christ Jesus."