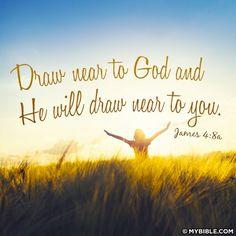 Wednesday, April 22, 2015
I bet you know some people in your family or circle of friends who just can't seem to catch a break in life. Their troubles include relationship issues where it seems others don't understand them and they can't get along with members of their family and others who may have been close friends in the past. They also may have trouble finding or keeping a job or even deciding what they want to be in life and because of it, they have little or no money at all. As a result, many of these "unlucky souls" will constantly complain that nobody cares or understands them and may blame people, situations, or even God for their troubles. Although many of these folks live their entire lifetime like that, they don't have to, and though I referred to them as "unlucky", luck, whether good or bad is definitely overrated.
I think sometimes we all make life appear more complicated than what it is. Like almost all situations, we all get out of life what we put into it. Here are two simple eternal truths about life found in the Bible: (Galatians 6:7)
"Be not deceived; God is not mocked: for whatsoever a man soweth, that shall he also reap."
and (2 Corinthians 9:6)
"Remember this: Whoever sows sparingly will also reap sparingly, and whoever sows generously will reap generously."
Another thought that even the world embraces is that you have to do the best that you can with what the world gives you, the "make lemonade with the lemons of life" saying.
Here's the bottom line and the simple answer to all of life's ills, which happens to apply to every body, including those who never "catch a break" : Get close to God !! I recently counseled with a young lady who took in one of her elderly parents after the other passed away. She is having all kinds of trouble with her siblings about it because they all want to get their share even while the surviving parent is still around. What would end this ugly situation? I know for a fact that all of them have slowly but surely drifted away from the Lord. I also know that if they all drew close to Him again, they would no longer be interested in themselves but in their surviving parent and helping the sibling who is presently doing the job. Those who are close to God, trust Him completely. They don't put their trust in luck nor do they take a "que sera, sera" outlook on life. What happens when we get close to God? James 4:8 says:
"Draw near to God and He will draw near to you."
How simple is that! Try it in your own life and see if things don't get so much better for you.
Memory verse for the week: (Proverbs 22:4)
"By humility and the fear of the Lord come riches, honor, and life."