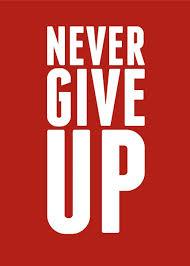 Wednesday, April 29, 2015
On our way to our weekly prayer meeting yesterday at church, I was thinking about the petitions I would be presenting to our group and immediately realized they were basically the same ones I had asked prayer for in the previous five or six meetings. Many people have a general perception that ministers live on a much higher plane regarding faith and that they never struggle with times of doubt and fear. That is not so, and God's servants can have lapses when they too feel that the Lord, for whatever reason, is not listening to their prayers. That truth is clearly evident when one reads and studies the biblical accounts of many heroes of the faith.
I must confess that such a thought crossed my mind as well when we were on our way to the prayer meeting. At that moment, the Lord immediately reminded me of Jesus' parable of the persistent widow in the 18th Chapter of Luke. The story centered around a widow who was seeking a ruling of justice against her adversary from a judge who
neither feared God nor cared about people
. (Vs. 2) Though he ignored her repeatedly, the widow was persistent and kept hounding him so much that he finally granted her the justice she was seeking just to get her off his back. Jesus main message in this parable is immediately given in the first verse of the Chapter which reads:
"Then Jesus told His disciples a parable to show them that they should always pray and not give up."
More than two thousand years has passed since Jesus uttered this truth and it is just as relevant today as it was then. As God's children, we must never give up when we pray; we must never think that our God is ignoring us. That's when we have to avail ourselves and draw from the faith, grace, courage, strength, and patience the Lord has deposited in our hearts by the Holy Spirit that lives within us. In fact, it is by the faith that He gives that I wrote this blog today. If the Lord impressed me with that thought yesterday when we were on our way to church, it was because He knew I would need to share it today with one or two of our readers who have been struggling with that very issue. To you I say, "Don't give up; don't ever give up!" Your Heavenly Father is not ignoring you. Draw on the gifts of the Holy Spirit that live within you! Your answer will come at God's time, perhaps sooner than later, and when it does, it will come in God's incomparable way.
Memory verse for the week: (Hebrews

10:25

)
"Let us not give up meeting together,
(going to church)
as some are in the habit of doing, but let us encourage one another--and all the more as you see the Day approaching."