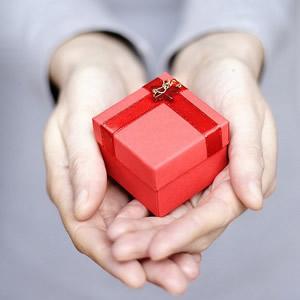 I only touched lightly on one of the points in my message in church yesterday about the last chance God gave Samson to redeem himself and atone for his past mistakes. I am referring to the eternal truth that all of God's children, like Samson, have been set apart by Him, even before birth, for a specific task or purpose. If you, as a child of God, take a look back at your life, you should have enough spiritual perception to realize that your special gifts, talents, or abilities did not come to you by accident or coincidence. The Lord gave them to you because He knew you were going to need them and because there were going to be people in your life that that would need to avail themselves of them. Referring to spiritual gifts, Paul wrote:
"Now to each one the manifestation of the Spirit is given
for the common good
."
(1 Corinthians 12:7)
That being the case, it is a tragedy when people will not use their God-given "gift" for the common good. It is like the richest man on earth not sharing any part of his wealth with anybody. It is like a man knowing the remedy for one of life's most devastating illnesses and keeping the secret to himself. It is like the star player on a team preferring to sit on the bench and watch while his teammates are struggling to win the game. Forgive me for the excessive corny comparisons; I just wanted to express how I really feel about this particular travesty.
In his letter to the Philippians, Paul advised them:
"Whatever happens, conduct yourselves in a manner worthy of the gospel of Christ."
(Ph.

1:27

) As it pertains to the unwillingness to share the gifts God gave us, it would be very unbecoming of the followers of Christ. I would encourage you to share your gifts and talents with the world. When you do, you will be enriching someone's life and honoring God in the process.
Memory verse for the week: (Luke

6:38

) "
Give, and it will be given to you. A good measure, pressed down, shaken together and running over, will be poured into your lap. For with the measure you use, it will be measured to you."