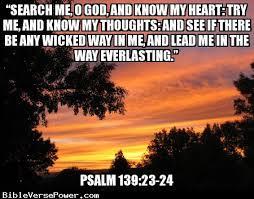 Most people seem to think that the horrific crimes that are being inflicted on God's people at the hands of ISIS these days are new and have never been seen before. Sadly, they are not. One particular biblical proof that something this vile and despicable has happened before is found in I Samuel, Chapter 22. To show that this crime was even more deplorable, it was perpetrated by one who should have been on God's side, King Saul. He was so jealous of David and hated him so much, he forsook all other matters of government to wholeheartedly devote himself to pursuing him, knowing he would never be satisfied until David was dead. Publicly, Saul pretended that it was David who was trying to kill him and when he heard from one of his officials that Ahimelec, the high priest, knowingly helped David one day, Saul ordered not only his execution, but 84 of his priests with him, and later everyone in his family and hometown, women and children included.
Even though this act was very contemptible, we all can relate to a certain aspect of it, namely one person blaming and punishing innocent bystanders for the assumed offences of someone else. I bet you all know people in your lives who have this nasty habit, who make the innocent pay the price for the misdeeds of others, just like Saul did on that infamous day. We see it sometimes in something as simple as bringing your troubles home from work with you. When this happens, those at home suffer for something they know nothing about.
I think it is safe to say that, for the most part, we don't realize it when we commit this sin, thus minimizing it's ugliness and the damage it can cause. I also believe that, deep down inside, most of us picture ourselves as fair minded individuals. Nevertheless, to make others pay for the misdeeds of others is to be very unfair indeed. If you live with someone who has this ugly habit, I sincerely feel for you because, like some of you, I have been on the receiving end of their tirades. On the other hand, if you have ever been accused as someone who regularly does this very thing, I would encourage you to first bite your tongue if you have to, and then honestly evaluate the accusation. Make this prayer of David your prayer:
"Search me, O God, and know my heart; test me and know my thoughts. Point out anything in me that offends you, and lead me along the path of everlasting life."
(Psalm 139:23-24 NLT) If you are honest and sincere, you will make this one of your regular prayers to God and when you do, you will make things so much better for yourself and especially for those around you.
Memory verses for the week: (Psalm 24:3-4)
"Who may ascend the Lord's Holy Hill? Who may stand in His Holy Place? He who has clean hands and a pure heart."