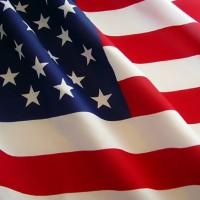 The day when God's angel of Destruction "passed over" the land of Egypt to slay the firstborn of any household which was not under the protection of the blood on the doorposts was a very memorable day. In fact, it was a day which God Commanded should be memorialized for all generations to come. Speaking to Moses, the Lord said:
"And this day shall be unto you for a
memorial
; and ye shall keep it a feast to the Lord throughout your generations; you shall keep it a feast by an ordinance for ever."
(Exodus

12:14

)
Our nation observes our own "Memorial Day" every year around this time and I realize that many of us will take advantage of this national holiday to rest or spend some quality time with our families and friends. Nevertheless, may we never forget that it was because of the sacrifice of many that we can even enjoy days such as these, not to mention the many benefits of living in the greatest nation on earth. Take the time today to thank God for the many who gave their lives to make our lives so much richer, never forgetting to thank God every day for the One who gave His life to give us life and make us free. Relax and enjoy your holiday today and I plan to visit with you again

tomorrow

.
Psalm 144:15:
"Blessed are the people whose God is the Lord."