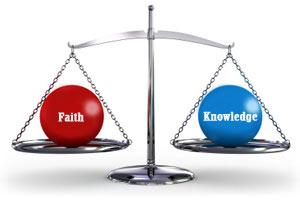 I think the world has the mistaken idea that Christians in general are not very bright; even Christians themselves tend to believe this. Perhaps one more reason they think this way is because they misunderstood this verse in Paul's first letter to the Corinthians:
"For ye see your calling, brethren, how that not many wise men after the flesh, not many mighty, not many noble, are called."
(1 Cor.

1:26

KJV) Like many other bible verses that are misunderstood, especially because they are isolated and taken out of context, this one throws people off because they interpret the "called" as being the "saved."
When one reads the entire context of this position, particularly verses 27-29, it is clear to see that God chose to use those who are generally despised, and not expected by the world in general, in order to confound those who tend to glory in their knowledge and intellect. If it took intelligence, knowledge, or wisdom in order to be saved, those who were saved would tend to glory in themselves, and not attribute their entry into Heaven entirely to God. We cannot deny that many unlearned and uneducated people around the world are Christians. Nevertheless, they did not come to Christ because of their lack of worldly knowledge, but by their childlike faith. In fact, the knowledge of those who "know too much" tends to block their way to faith since they are inclined to want to humanly analyze and understand everything. That is the reason that most Christians have come to a saving knowledge of Christ at an early age because human wisdom and knowledge are not in the way at that point and time in their lives. The truth is that anybody who wants to come to Christ by way of their knowledge or intelligence will never see Him because they are tuned in to the wrong channel. In other words, if you wanted to check up on the current world news, you would not tune in to ESPN but to CNN.
Please don't think that there are no intelligent and educated in God's family. In fact, in a recent survey among secular professional groups, the one with the highest percentage of believers (90%) were the astronomers, probably because their work mainly consists of their extensive study of the heavens. Even so, how much worldly education would one need in order to look up into the heavens one starry nigh, and proclaim, "Wow, somebody created all of this!"? Education is a great thing to have and worthy of being pursued, but salvation is even greater.
Memory Verse for the week: (Psalm 127:3)
"Sons are a heritage from the Lord, children a reward from Him."