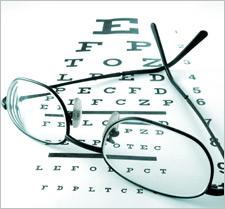 Though many of us may deny it, we are all prone to making judgments based on appearance. When an usher noticed a man stretched across three seats in a movie theater, he walked over and whispered "Sorry sir, but you are allowed only one seat." The man moaned but didn't budge. "Sir," the usher said more loudly, "if you don't move, I'll have to call the manager." The man moaned again but stayed where he was. The usher left and returned with the manager, who, after several attempts at dislodging the fellow, called the police. The cop looked at the reclining man and said, "All right, what's your name, joker?" "

Joe

", he mumbled. "And where are you from,

Joe

?" He responded painfully, "The balcony!"
The incorrect perception that many people had during the earthly ministries of Jesus and also John the Baptist was largely due in part to what they saw. In the case of John, many people who came across him could not believe that any man who dressed himself in an outfit made out of camel's hair fastened by a leather girdle and one whose diet consisted of locusts and wild honey could be a true prophet of God. Many perceived him only as a long haired wild man. Others thought "

How

can he be a prophet of God? We've never seen him do any miracles." Yet, Jesus said he was more than a prophet and added:
"I tell you, among those born of women there is no one greater than John."
(Luke

7:28

) In the case of Jesus, many missed out on the chance of knowing Him because he did not dress, act, or speak the same as the religious leaders of the day. In fact, Jesus uttered these words to his religious opponents:
"Stop judging by mere appearances, and make a right judgment."
(John

7:24

) That advice is for us too and the saying "don't judge a book by it's cover" is widely accepted even by the world.
I was out by the car yesterday evening and a young man wearing a white t-shirt and red shorts and with a skate board under his arm came asking if he could do our yard. My first impression was that a skateboarder cannot possibly do a good job on a yard but then I thought "why not give him a chance?" so I asked if he could come back today. Before he left I asked him "what is your name? He replied "Johnny Angel." Hmmm! If he doesn't turn out to be a real angel, the Bible states, nonetheless, that some people have entertained angels and didn't know it. Why? Most likely because, to them, they did not look like angels. Could it be that this young man is, in fact, a heavenly visitor and the Lord sent him just to see

how

I would treat someone whom others would turn away? Had I turned him away and not shared the Word with him, like I did, perhaps I would have failed my test. One never knows.
Memory verse for the week: Philippians 3:8
"What is more, I consider everything a loss compared to the surpassing greatness of knowing1 Christ Jesus my Lord, for whose sake I have lost all things. I consider them rubbish, that I may gain Christ."