Wednesday, August 12 2015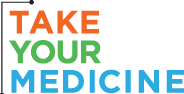 Wednesday, August 12, 2015
I had an odd dream a few nights ago in which a lady called me to go pray for a wayward son of hers. When I got to their home it did not take me long to realize that the one who needed the prayer was the mom and not the son. He, in fact, seemed to be a quiet and level headed young man and, as it turned out, appeared to be more interested in her well being than she was in his. His complaint against his mother was that she had the habit of not taking her medicine, something she readily admitted. I'm sure we all know some folks who have that risky habit as well. At the time of this writing, I take aspirin plus four other medications daily. I rarely forget to take them and the few times that I do, I rush home as quickly as I can so I can take them.
Some of you may find it strange that a person like myself, one who believes in God's power of prayer and healing, would seem to be so reliant on prescription medicine. First let me say that I totally believe in God's power to heal but I also am honest and realistic. It was not God's fault that I reached the point of needing this medication. It was not His fault either that I did not take better care of myself through the years. Did He cause my present medical condition? Wasn't it rather that I did this to myself or that it is just the result of my years of carelessness?

How

often have you heard someone say at a loved one's funeral that the deceased did not take their medications as they should have? Paul wrote:
"Don't you know that you yourselves are God's temple and that God's Spirit dwells in your midst? If anyone destroys God's temple, God will destroy that person; for God's temple is sacred, and you together are that temple."
(1 Corinthians 3:16-17) This is just the physical result of breaking a spiritual law. Why, then, would I expect God to bail me out? Would that be fair or even reasonable? It is true that the Lord can do anything but would you ask Him to move a chair for you from one room to another when you can do it yourself? In His providence and mercy, nevertheless, God has given man the knowledge to develop pharmaceutical drugs to help ease or maintain our medical maladies. If you are the cause of your present medical condition, it is not a sin to ask God to heal you. Meanwhile, your next best option is to just take your medicine as you should.
Speaking of medicine, God has the best medicines and vitamins available for our souls. They include, prayer, bible reading, church attendance, and living right, among other things. If we take them as regularly as we should, they will do us a world of good. Are you taking yours?
Memory Verse for the week: (Ecclesiastes 10:1 NLT) "As dead flies cause even a bottle of perfume to stink, so a little foolishness spoils great wisdom and honor."