Tuesday, September 01 2015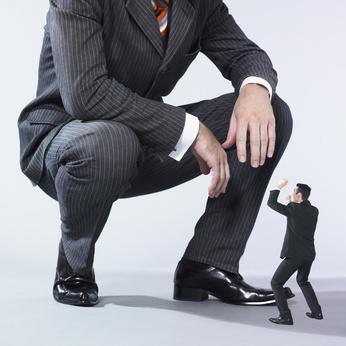 Tuesday September 1, 2015
I liked very much an article Pastor Ruben recently wrote for our church bulletin regarding 2nd class Christians. His general conclusion was that there is no such thing. I liked the article because there is a real problem in almost every church regarding some members who make others feel inferior. This type causes a lot of problems and makes many fellow members feel more than slightly uncomfortable. They are what I refer to as "super spiritual Christians." These are they which like to announce to others all the things they do for the Lord, take over conversations, claim that God speaks to them and tells them to do this or that, do a lot of talking but no listening, and constantly speak about the love of Christ yet never show it. They, of course, like to draw attention to themselves and often are the ones with the loudest and the most frequent "amens." Don't get me wrong; the majority of folks who say "amen" in church do it from the heart. Nevertheless, there will always be some who do it because they want to be noticed. Even when they don't say it directly, this type of church member makes many innocent folks consider themselves inferior. Has any of you felt their sting?
A true child of God has the characteristics set forth in Jesus' opening words in His Sermon on the Mount. They are poor in spirit, (humble) tender hearted, (they that mourn) meek, righteous, merciful, pure in heart, (genuine) and peaceable. (peacemakers) In a literal flock, sheep will run away when they see a wolf approaching and will avoid the bullies in the group. It should not be surprising, then, that the Bible would advise us:
"I urge you, brothers, to watch out for those who cause divisions and put obstacles in your way that are contrary to the teaching you have learned. Keep away from them."
(Romans

16:17

) Neither does a genuine child of God go around boasting about his or her accomplishments. Proverbs 27:2 gives us this advice:
"Let another praise you, and not your own mouth; someone else, and not your own lips."
No matter how far off "super spiritual" Christians may be from actively living and displaying the love of Christ, there are still many church members who still take their words, actions, and advice into account. If the Holy Spirit does not accuse, embarrass, belittle, or discredit God's children, how can we possibly believe that any person who does can be a good Christian in the first place? To believe that there is such a thing as an inferior or 2nd class Christian, or even human being for that matter, is to believe there are honest thieves, truthful liars, and kind demons. In fact, if we are
all
created in God's image, how can anybody be inferior? Take heart Child of God! You are just as precious to Him as anyone else, regardless of who you are.
Memory verse for the week: (Psalm 144:15)
"Blessed are the people of whom this is true; blessed are the people whose God is the Lord."