Tuesday, September 15 2015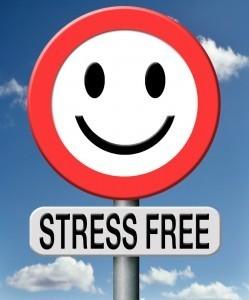 Tuesday September 15, 2015
One doesn't have to be overly endowed with knowledge to know that just about every adult person struggles with the issue of stress. I suppose every one of you who is reading this blog, struggles with it too, and if you don't I hope you will share your secret with the rest of us. I am in no way an expert but I believe that many of our illnesses and medical conditions are related to stress, either directly or indirectly. Nevertheless, keep this in mind: Though wrestling with stress can afford us a tough battle, it should not completely defeat us because Christ is forever with us. Because stress is an issue with me, I recently searched the internet for natural ways to control it. The Mayo Clinic website is one which I trust for medical information and one of their tips for lowering blood pressure levels (reducing stress) is more biblical than they may realize.
They suggested that we change our expectations. To me, that is the same as lowering them or setting more reasonable goals for ourselves. For example, if I plan to fix my roof by myself on a certain day next month, I will obviously be under more stress until that day than if I were to plan washing the car or washing the dishes. Why? The latter tasks are more reasonable for a person my age. Next, they suggested we share our burdens and difficulties with others we trust. That advice is definitely biblical. (See James

5:16

) They also advise that, if we can, we should avoid people or situations which have bothered us in the past. Another tip is that we constantly go back to the activities which please and relax us. One tip which mildly surprised me was their suggestion that we make it a practice to express our gratitude to others. To this one I say a hearty "amen" and it begins with constantly expressing our gratitude to God, plus all the deserving people in our lives as well. Unfortunately, we all know some people who rarely say "thank you" to anybody. I pray you are not one of them.
Regarding this last tip, the Bible says it better and more completely in Philippians 4:6-7 which reads:
"Do not be anxious about anything, but in every situation,
by prayer and petition, with thanksgiving
, present your requests to God.
And the peace of God
, which transcends all understanding,
will guard your hearts and your minds in Christ Jesus
."
Now, I ask you: "Can their be a better remedy for eliminating stress than the peace of God in our hearts?" Let me repeat this simple but powerful remedy for stress: Thank God constantly and the peace of God will guard your heart and mind. If stress has been a problem to you, I trust it no longer will be.
Memory verse for the week: (1 Corinthians

15:58

KJV)
"Therefore, my beloved brethren, be ye stedfast, unmoveable, always abounding in the work of the Lord, forasmuch as ye know that your labour is not in vain in the Lord."