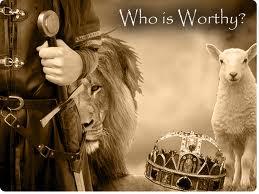 I know few of us will admit it but there are times when we think we've got a better plan or solution for a certain situation in our lives and there are times when one of God's commands seems to miss the mark or else merits clarification. I was reading one such command this morning in the book of Leviticus. It reads:
"Ye shall fear every man his mother, and his father, and keep my Sabbaths: I am the LORD your God."
(Lev. 19:5KJV) This command, of course, coincides with one of the Ten Commandments, the fifth to be exact, which says:
"Honor your father and your mother, that your days may be long upon the land which the Lord your God is giving you."
How many times have you heard someone say something like: "The Lord couldn't have meant my parents for they are or were not worthy of respect"? Every time I hear someone say something like that, I am tempted to ask them if they feel that they themselves are worthy. I know you also hear people use the overused cliché that he or she did not deserve what they got. There too, I am tempted to ask if they know someone who did deserve it. In the end, who decides who is worthy or not? Is it not God? Just a few days ago I spoke to a young man who told me he is hesitating getting involved in a particular ministry because he felt he is unworthy. I quickly replied that there is absolutely no one who is worthy enough to serve God and those who feel that they are will never be fruitful if they do get involved in a ministry.
Going back to the fifth Commandment just in case one of you, for whatever reason, has failed to honor your father and mother. May I suggest that you start today, even if they are no longer in this world? Forget the idea of worthiness or unworthiness. If you do, I guarantee that things will get better for you, but here's the bottom line: We keep God's commands to honor Him before we honor anybody else. If we won't do it for others, lets do it for Him. It is just like forgiveness; we forgive those who have wronged us because God said we should. But the best thing is this: No matter what God asks us to do, it will always be a big blessing and benefit for us when we comply. Has He asked you to do something but you still haven't? Today is as good a time as any. Don't wait any longer.
Memory verse for the week: (Psalm 34:10 KJV)
"The young lions do lack , and suffer hunger : but they that seek the LORD shall not want any good thing."