Tuesday, November 10 2015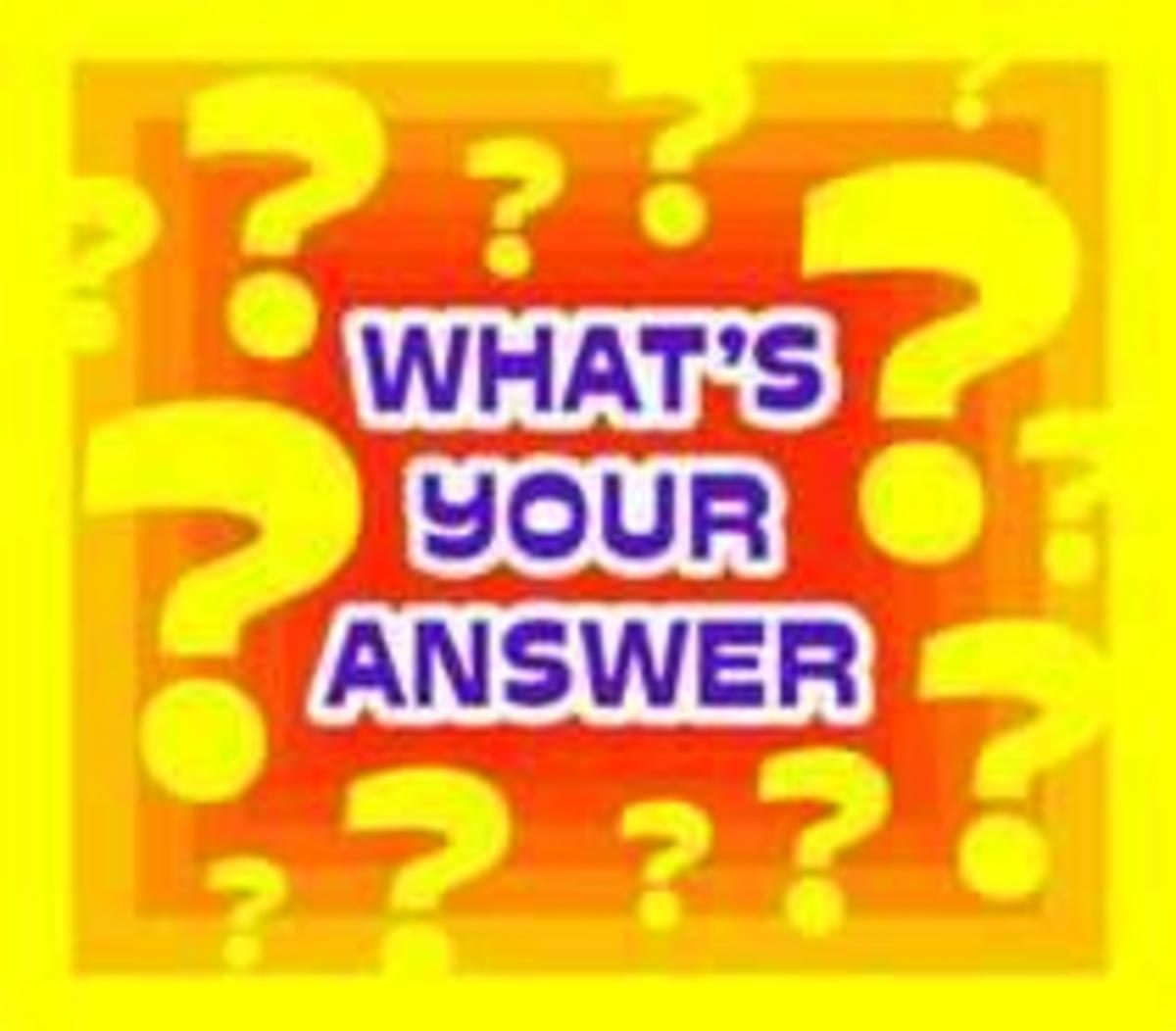 Tuesday, November 10, 2015
Hello children! Its time again for you to tax your brain and flex your biblical muscles. I know some of you enjoy these simple bible quizzes and perhaps one or two of you, not so much. Even so, you don't have to indulge, and if you do, you can keep your score to yourself and don't have to report it, although I would like to know how you did. Ready? Here goes:
1.
Who was Adam and Eve's first son?
A . Abel B. Cain C. Seth D. Jerry
2. When she looked back, Lot's wife became a pillar of _________
A. granite B. coal C. salt D. pepper
3. After Moses died, who became the leader of God's people ?
A. Ur B. Joshua C. Caleb D. Nathan
4. In the book of Exodus, what did Moses' rod become when he threw it on the ground?
A. a frog B. a turtle C. a calf D. a snake
5. Complete the verse: He maketh me to lie down in green ________
A . pastures B. ribbons C. carpets D. Jello
6. Paul was an apostle, but what was his occupational trade?
A. Lawyer B. painter C. tent maker D. Fisherman
7. Besides writing the gospel of Luke and the book of Acts, what was Luke's occupation?
A. physician B. banker C. army general D. carpet maker
8. In what town did David grow up?
A. Bethany B. Berea C. Bethel D. Bethlehem
9.
Who warned Pilate: "Have nothing to do with that just man." ?
A. his wife B. his brother C. his son D. his uncle
10. What city did Joshua conquer after it's walls fell down?
A. Damascus B. Jericho C. Babylon D. Brooklyn
Memory verse for the week: (John 15:8 KJV)
"Herein is my Father glorified, that ye bear much fruit; so shall ye be my disciples."
ANSWERS: 1B/ 2C / 3B / 4D / 5A / 6C /7A / 8D / 9A / 10B