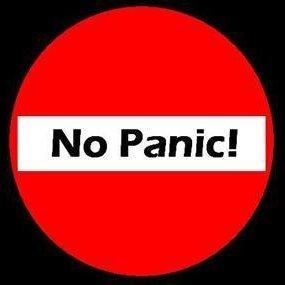 Monday, November 16, 2015
Please excuse today's late post; my internet service was down and I had an errand to run, so I'll try to be brief. I was reminded this morning of the time when Peter tried walking on water, in particular Matthew

14:30

which reads:
But when he saw the wind, he was afraid and, beginning to sink, cried out, " Lord, save me!"
Maybe the Lord reminded me of this verse today because one of you has paid more attention than you should on the cares and trials of this world and, like Peter, you have cried out to God in panic to save you.
The late saintly hero Corrie Ten Boom, would often say that there is never any panic in Heaven, only plans. Pastor Adrian Rogers once said the Holy Trinity (Father, Son, Holy Spirit) never meets in emergency session. He added that God is still on His Throne, Jesus is on His right hand, and the Holy Spirit has not stopped interceding for us.
Don't put too much weight on any voices or thoughts that don't come from God Himself. If these ideas or thoughts trouble you in any way, you can rest assured that they did not come from God. I like to remind my family, as well as my church family, when they are going through some "stuff" that God is in control. I'll leave you with one of His Promises for us, one which has always been of great comfort to me. If you need it today, take it as His special promise just for you. It will be our:
Memory verse for the week: (Isaiah 41:13)
"For I the Lord thy God will hold thy right hand, saying unto thee, Fear not; I will help thee."