Tuesday, November 24 2015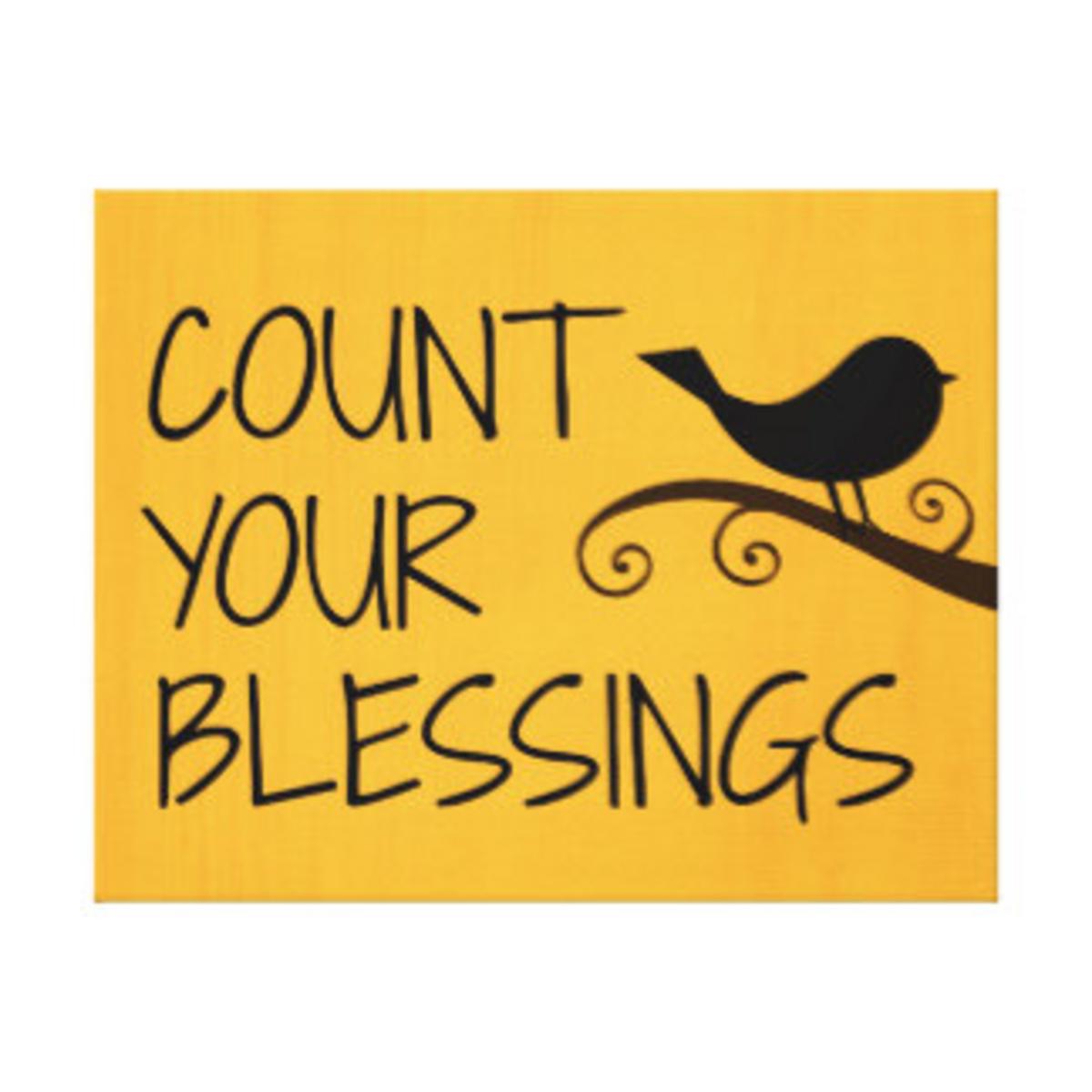 Tuesday, November 24, 2015
The first stanza of the beloved old hymn of the faith, "Count Your Blessings", says: [When upon life's billows you are tempest-tossed, / When you are discouraged, thinking all is lost, / Count your many blessings, name them one by one, / And it will surprise you what the Lord has done.] This being Thanksgiving Week, it would behoove us to do as the hymn advises, and count the many blessings we have received from God. If we are honest and perceptive, we could think of enough things to keep our minds and hearts occupied from morning till night.
To exemplify this idea, the famed bible commentator, Matthew Henry, lifted up this prayer to God on the night he was robbed: "I thank Thee, first, because I was never robbed before; second, because although they took my purse, they did not take my life; third, because although they took my all, it was not much; and fourth, because it was I who was robbed, and not I who robbed."
Unfortunately, most people, when they suffer catastrophes or hurtful experiences, immediately start griping and demonstrate a "why me?" attitude. It always makes me cringe whenever I hear somebody employ the overused cliché, "I didn't deserve this or that." At that point I ask God to help me from blurting out, "Does that mean you know somebody who deserves it?" There are positives in every situation, as we saw in Matthew Henry's prayer, but narrow-minded, ungrateful people fail to see them or just plain choose to ignore them. Lets not be like them. God's true children are a happy and grateful people. I bet you're one of them.
Memory verse for the week: 1 Thessalonians

5:18

:
"
In everything
give thanks. For this is the will of God, in Christ Jesus, concerning you."