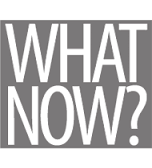 Friday, November 27, 2015
Well, another Thanksgiving Day has come and gone and many of us may be feeling the effects of yesterday's overeating. We sometimes think that, just like us, everybody had a day like ours yesterday, one which featured a family gathering, football, and more food and goodies that we could consume. Not so. Many people spent the day yesterday alone and with little food to eat. Being aware of this, we should be even more grateful for all that the Lord has given us, and assuming that, as God's children, we are truly thankful, what are we going to do about it? If thankfulness itself is God's gift to us, what are we going to do with it?
I was sharing the following thought with our smaller than usual crowd which came to our Thanksgiving Eve church service: I told them about the story in the 5th Chapter of Mark about the tormented and demonized man whom Jesus set completely free. He suffered many years living and being treated as an animal and sub human being before Christ came into his life. When Jesus cast out the hundreds of demons in this man, they all went and entered into a nearby herd of pigs and because not even the pigs could stand them, they all jumped into the sea and drowned. This, of course, made Jesus very unwelcome by the fearful and ignorant people of the region. Because of it, Jesus got into a boat with His Disciples to go somewhere else, but before He did, the ex demon possessed man begged Him to let him join them.
By this ex demonized man's reaction, it should be pretty apparent that genuinely grateful people want to do something in return to express their thankfulness to their donor. Some people have thought that, because Jesus did not let him join them, this man was never given the chance to express his gratitude. Wrong! Mark

5:19

reads: "Jesus did not let him, but said, "Go home to your family and tell them how much the Lord has done for you, and how He has had mercy on you." When you think more carefully about Jesus' response, you will see that by staying in the place where almost everybody had known him before his great transformation, he would have many, many opportunities to express his thankfulness. Better still, his story would have much more effect there and many would believe in Christ because of it.
How about you? Do you realize that one of the best ways to express our thankfulness to God is by sharing our story with others? If you're truly thankful, here's your chance.
Memory verse for the week: 1 Thessalonians

5:18

:
"
In everything
give thanks. For this is the will of God, in Christ Jesus, concerning you."