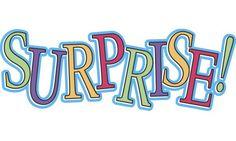 Wednesday, March 30, 2016
Okay ladies and gentlemen, since its been four weeks since our last quiz, its time for you to put your thinking caps on again. Let me know how you did on this one.
1.
Which King persecuted and tried to kill David?
a/ Samson b/ Solomon c/ Saul d/ Shallum
2. Who baptized Jesus in the Jordan River?
a/ John b/ Jeremiah c/ James d/ Jethro
3. Which of these names also refers to Satan?
a/ Behemoth b/ Belshazzar c/ Beor d/ Beelzebub
4. Which one of these men was a prophet?
a/ Hebron b/ Habakkuk c/ Heman d/ Hiram
5. Which one of these is an angel of God?
a/ Malachi b/ Mordecai c/ Michael d/ Manasseh
6. Which one of these was Jacob's wife?
a/ Rachel b/ Rahab c/ Reba d/ Rizspah
7. The disciples, James and John, were often referred to as "the sons of _________ .
a/ Treason b/ Time c/ Truth d/ Thunder
8. What land was referred to as "the land of milk and honey?
a/ Caesarea b/ Canaan c/ Capernaum d/ Carmel
9. Jesus raised this man from the dead.
a/ Lucas b/ Lehi c/ Lazarus d/ Lot
10. This religious group almost always opposed Jesus.
a/ The Pharisees b/ The Philistines c/ The Perizzites d/ The Parisians
Memory verse for the week: (Jeremiah 29:13)
"And ye shall seek me, and find me, when ye shall search for me with all your heart."
Answers: 1C 2A 3D 4B 5C 6A 7D 8B 9C 10A