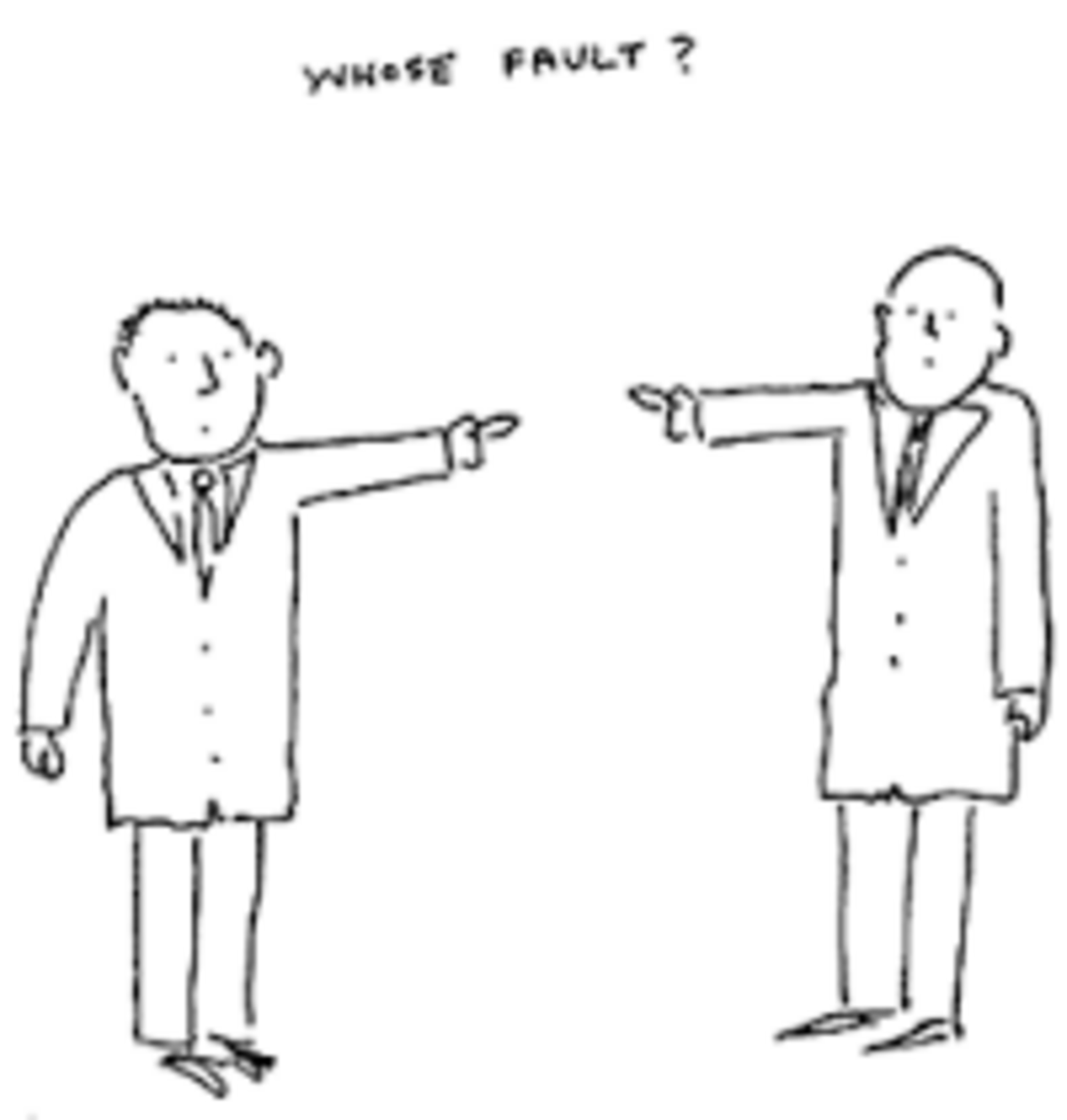 Monday, November 21, 2016
These two opening verses in the 18th Chapter of Genesis typify a situation that occurs often in life:
"When Rachel saw that she was not bearing Jacob any children, she became jealous of her sister. So she said to Jacob, "Give me children, or I'll die!" Jacob became angry with her and said, "Am I in the place of God, who has kept you from having children?"
This is just a small part of a longer and more complicated story, but in these two verses we see Rachel threatening her husband, Jacob, that if he did not give her any children, she would die. He, being the typical husband, lashes our in anger and frustration because he knows that he's done all he could so that she would have children. She was obviously wrong in trying to pin the blame on her husband, and he did wrong by not being more patient and understanding. Nevertheless, the point I'm trying to make is that people every where, perhaps we ourselves have done it, often blame their woes on the innocent.
In Rachel's case, it was God who had decided when she would have children of her own. If you know the story, you know that she later gave birth to two sons, Joseph and Benjamin. The attitude she displayed on that day is very closely related to the sin of blaming others for all our problems. This biblical account reminded me of the wife of one of my closest friends at the Post Office. When he was at the point of death, she kept yelling out to him not to leave her. Even after he did, she kept yelling out bitterly saying "you promised you would never leave me!" Obviously, my friend couldn't have stayed, even if he had wanted and of course, his dear wife was overcome with grief on that day. Nevertheless, that scene impacted me so much, I later gathered my wife and children to plead with them never to do that to me. I suppose that in these cases, many of those who are about to leave their loved ones are already dealing with a broken heart. It would be cruel, therefore, to add to their grief by pleading with them not to leave, as if they have a say in the matter.
We all have, or will have, our share of troubles but we must never forget Who is in control of all things and directs all our steps. In the end, God decides what will happen to us. If we have any gripes or complaints about anything in our lives, we have the right to bring them to Him. After all, it is He who let it happen. Besides, He can take it. What we don't have a right to do is to blame others for our misfortunes, especially the innocent. If you've committed that wrong, I trust you will ask forgiveness, first from God and then from those you've offended. We already need God's grace to help us carry our everyday burdens. Why would we want to add to them?
God's Word for today: (Psalm 37:23 KJV) "
The steps of a good man are ordered by the Lord, and He delighteth in his way."