Wednesday, February 26 2014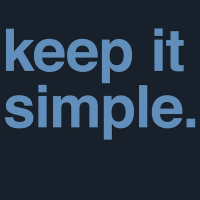 A preacher started his extremely long sermon with these words: "At the commencement of my dissertation for today, I would like to apprise you forthwith that I have entitled my exhortation: "Diminutive but Incontestable Glints of Christ in the writings of His Holy Prophets." A few minutes into his message, he noticed a fellow in one of the back pews sleeping soundly. He interrupted his sermon and angrily called out to an usher nearby: "Please tap that man in the blue shirt and the yellow tie. I will not have anyone sleeping during my message." The usher yelled back: "You wake him up; you're the one who put him to sleep."
Perhaps that goofy illustration stretched it a bit, but when it pertains to church snoozers, these two are main causes: (1) The sermon is too long, and (2) Its message is not understood. Many preachers forget that when Christ preached, He used words and subject matter simple folks could easily understand and relate to. He spoke of such things as lights, sheep, doors, salt, and bread, just to name a few. In his first epistle to the Corinthians, Paul reminded them that when he had taught and preached to them, he did not use
enticing words of man's wisdom.
(1 Cor. 2:4) He also told them:
But in the church I would rather speak five intelligible words to instruct others than ten thousand words in a tongue
(1 Cor. 14:19) The preacher in our beginning illustration was practically speaking to many in his audience in an unknown language.
The Gospel message is a simple one and when we share it with others it would serve us well to keep that in mind. Nevertheless, there will always be folks who just won't get it, no matter what. Here are a few examples: (1) A lady started off a letter to her mom with these words: "I'm writing this slow cause I know you can't read fast." (2) A man told me once that he never ate turkey at Thanksgiving because it was cruel to the defenseless turkeys. When I asked him what he ate, he replied, "Ham!" (3) Another fellow told me he was moving away from San Antonio because there too many murders here. When I asked him where he was moving, he said "Houston." Finally, (4) our boss was warning our mail carriers one hot Summer day many years ago: "Be careful; its going to be a hundred degrees in the shade today." One of them said: "That's it, I'm staying out of the shade today." Even so, keep it simple.
Memory verse for the week:

Not that I have already obtained all this, or have already been made perfect, but I press on to take hold of that for which Christ Jesus took hold of me. (Philippians

3:12

NIV)