Tuesday, November 11 2014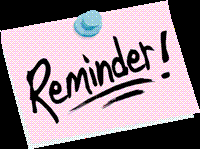 Tuesday, November 11, 2014
I know that Halloween is past but I was thinking of certain words and phrases which, though they are common to Christians, yet confuse people and make them feel uneasy, even scare them every time they hear them. Here are a few: "Holiness", "saints", and "saved." I can understand why the word "saved" may have that effect because many of those who use it on a regular basis fit the Mortimer Snerd type, and all the world sees is a picture of a hick saying something like, "Yup, ah been saved and born'd again." Nevertheless, Jesus used the word repeatedly. In fact, the King James Version of the Bible alone records at least ten times when He said the word "saved." It is a perfectly legitimate and honorable word, so please don't be offended if some poor, unrefined believer who doesn't know you should one day ask you if you have been "saved." It simply means that the person who believes in Christ and has committed his or her life to Him, has been saved from the penalty of sin, which is eternal separation from God.
To countless millions of people around the world, the "saints" are those
deceased
godly individuals, and no one else, who made a mark for themselves in the world by living holy lives and were officially proclaimed as such by their church or religion some time after their deaths. The word saint comes from the Greek word "hagios" and is the root word for sanctification, "hagiasmos" which indicates consecration, or "set apart", in this case, by God and for His purpose. This is typified by these words in Romans

8:28

:
"To them who are the called
according to His purpose
",
thus
signifying that every genuine Christian is a "saint." When Paul wrote his epistles to the different churches, he would always refer to the members there as "saints", and they were very much alive at the time. In his opening salutation to the Philippian believers he wrote, "
Paul and Timothy, servants of Christ Jesus, To all the saints in Christ Jesus at Philippi, together with the overseers and deacons."
(Phi. 1:1)
The word "holiness" has practically the same root meaning as saints and sanctification. It indicates a setting apart by God and does not mean "sinless." Some Christians feel uneasy when they read or hear that we have been called to live "holy" lives, because, here again, they think it means "sinless." That happens because sometimes we sense that we have not been very holy or saintly. Nevertheless, we have to believe what God says about us before we believe someone else, even ourselves. That being said, the fact that we are saints as well as holy, does not give us a license to sin or to live our lives as we please. Whether sinner or saint, sin always has it's consequences, and although God's true children may sin on occasions, they don't practice it nor make it a habit.
Memory verse for the week: (John

12:26

) "
If any man serve me, let him follow me; and where I am, there shall also my servant be: if any man serve me, him will my Father honour."