Wednesday, November 18 2015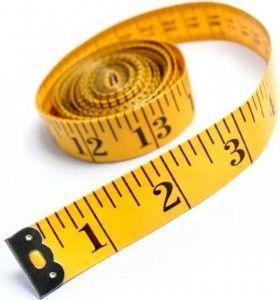 Wednesday, November 18, 2015
I hesitate in asking you this question because I believe the answer may be obvious but, "Do you ever wonder how you measure up as a child of God? And please don't think I'm talking about measuring or comparing ourselves to other Christians. No, I am referring to looking for clear evidences in our life that we are indeed true followers of Christ. I thought about that issue a few days ago when I was reading in the 12th Chapter of the book of Romans. Besides Christ's Beatitudes in the 5th Chapter of Matthew, (verses 3-11) there are many instructions in it that we can use as our measuring stick. I'll just highlight a few of them, perhaps you can see and identify the rest when you read the chapter for yourself more carefully.
We begin with our mindset or our way of thinking: (verse 2) Do our thoughts and opinions generally coincide with what the rest of the world thinks or are we often the oddball? If you are in the latter group, that is a good sign. Secondly, do you think very highly of yourself ? (verse 3) If you don't, that is another good sign. Do you mean it every time you tell others you love them or do you say it sometimes when you really don't? (verse 9) The verse makes it clear that our love should be genuine and sincere. I once couldn't help but overhear a phone conversation between a mother and son. Obviously, they were laying the wood to each other, even adding a choice four-letter word every now and then. At the end of the conversation, however, I heard the man end the conversation by saying "I love you too, mom." Do you get along with everybody and do you treat everyone the same regardless of who they are or what they look like, or are there some folks you can't stand and make an effort to avoid?
There is so much good advice here for all of us regarding our conduct but I will only focus on one more. It is found in verse 15 and says:
"Rejoice with those who rejoice; mourn with those who mourn."
Do you have the ability to sense when a friend or loved one is having a valley or mountaintop experience? And I'm not talking about guessing or looking for gossip material. Many years ago, there was one certain church member who would look carefully on my facial expression every time he saw me and would ask "What's wrong? In his case, he was only fishing and I sometimes wondered if he was expecting me to tell him something juicy. No I am referring to genuine empathy. Recently, one dear brother in Christ came up to me to ask me what was wrong. He even called me the following day to see if I was still okay. He was right! At the time when he approached me, my heart was heavy due to another dear brother's situation. His concern reminded me that, besides the Lord, there was someone close by who was interested in my well being. I confess that it definitely helped me rise above the hurt and a few moments later I was back on the mountaintop. If you have that ability, let me remind you that it is also a gift from God. Use it for His glory whenever the need arises.
Memory verse for the week: (Isaiah 41:13)
"For I the Lord thy God will hold thy right hand, saying unto thee, Fear not; I will help thee."