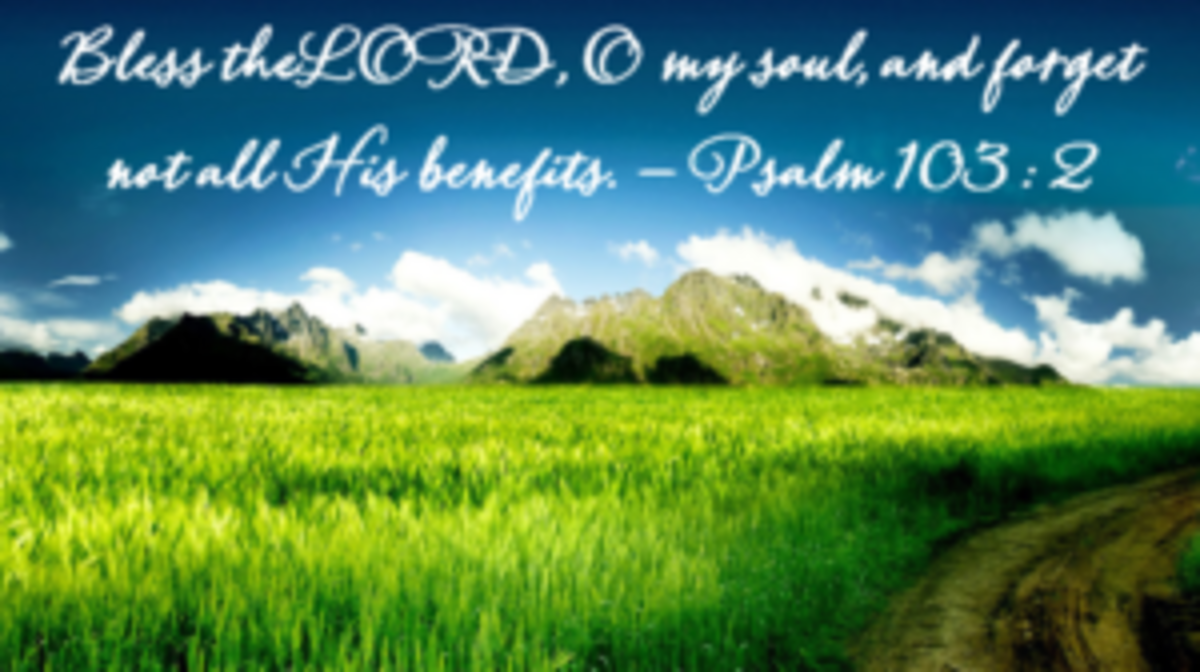 One of my favorite psalms, one which I use often when visiting the sick, is Psalm 103. It begins with praise to God which is immediately followed by an excellent word of advice. The first two verses say:
"Bless the Lord, O my soul: and all that is within me, bless his holy name. Bless the Lord, O my soul, and forget not all his benefits."
One can not possibly count the many benefits for the which we can thankfully praise God daily, but several of them are mentioned in this psalm alone. Among them are His forgiveness, mercy, compassion, grace, and understanding. The psalmist's advice to not forget His benefits has a two-fold application. First, we must not forget them because to do so is to take Him for granted and eventually forget Him altogether. To do so would place us in the same category as the wicked, of the which David also wrote:
"The wicked go down to the realm of the dead, all the nations that forget God."
(Ps. 9:17) So that would be a big mistake on our part. The second meaning is this: The next time you find yourself needing healing, comfort, forgiveness, or any other benefit, remember the One you should always run to first.
Whatever benefit you need today, don't forget the One who can supply it. And if you just happen to find yourself on Cloud Nine and everything is going smoothly at the present time, don't forget the One who gave you this time of Joy, peace, and happiness. Whatever your situation today, you have many reasons to be able to declare, as did the psalmist:
"Bless the Lord, O my soul: and all that is within me, bless his holy name."
God's promise for today: (Psalm 103:17)
"But from everlasting to everlasting, the Lord's love is with those who fear him, and his righteousness with their children's children."